What are attended call transfers?  
Attended call transfers wait to terminate the call until it's either picked up, rejected, or not answered by another agent. It simply transfers (bumps) a call from one agent to another. That means your agents don't have to keep your customers waiting for an unnecessarily long time for a colleague.
Attended transfers take care of this in a much more polite manner than cold transfers, where you and the customer don't know if the other person will pick up.
Once a customer calls and is about to be transferred by an agent, the call is put on hold. In the meantime, another call is initiated to make sure the end destination can answer. If the call is not picked up, it is returned to the original agent.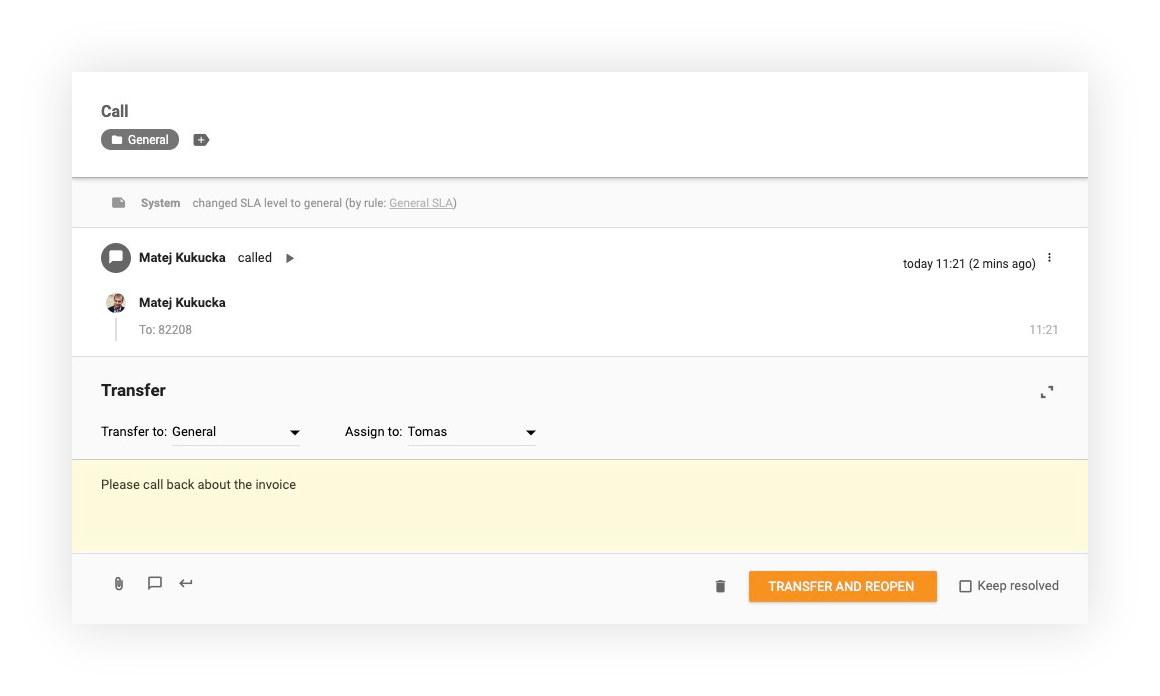 Who benefits from attended call transfers?
Transnational corporations, large enterprises, and multi-national businesses with several departments and hundreds of agents all have to transfer calls daily. Many calls might end up in the wrong department or be handled by the wrong agent. This is where the attended call transfers come into play.
Benefits of attended call transfers
Contact with impatient customers
Impatient customers looking for instant answers can now be served in a matter of seconds, even when they call the wrong department or agent.
Agents have time to prepare
While the incoming call is being transferred to another agent, the customer can get additional information from the agent who picked up the call first.
Increase customer happiness
Happy customers are one of the most precious assets any company can have. Improving their happiness with a personalized approach like attended call transfers is worth the effort.
Other beneficial call center features
IVR
Utilize robust Interactive Voice Response (IVR) technology to direct your callers to a specific department or agent. Create unique IVR trees, which can be ready in a matter of minutes. By defining the particular set of options your customers will choose from, uploading a  welcome message, or a short snippet of music, you'll be able to provide a much more personalized customer approach.
Intelligent call routing
An essential part of call center software is call routing, also known as Automatic Call Distribution (ACD), which is a feature that automatically distributes calls to the agents based on the pre-selected requirements. LiveAgent supports call routing based on random assignment or priority assignment. By deploying the random assignment, all incoming calls will be distributed to agents in random order. The priority assignment maximizes the availability of your agents and minimizes the idle-time.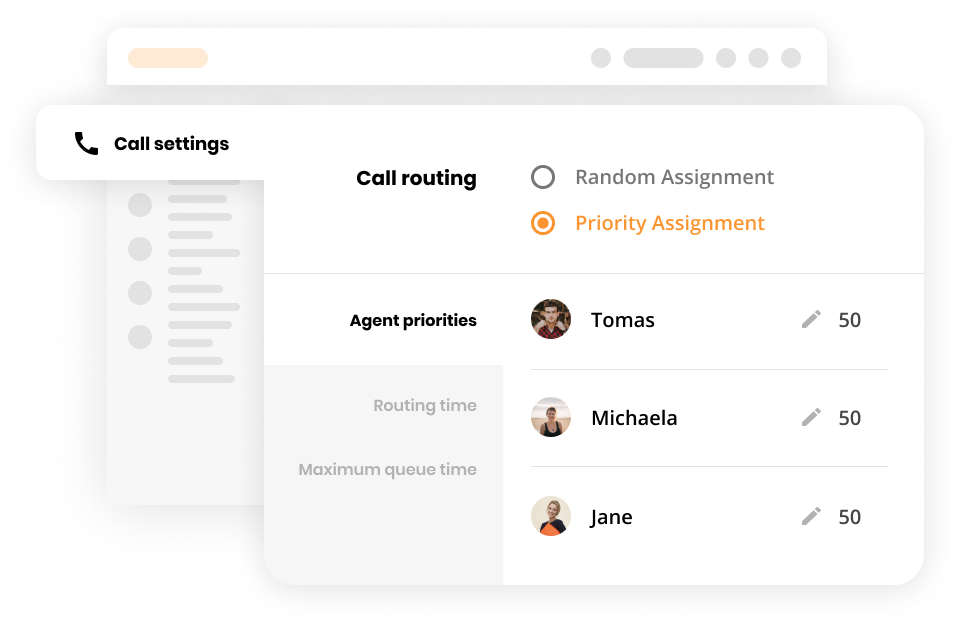 Test attended call transfers for free
Check out how attended call transfers, IVR, and ACD work in practice with our free 30-day trial. No credit card required.