Why should you explore Outlook alternatives?
Microsoft Outlook has been a cornerstone for email and task management, calendar organization, and team collaboration for many years. However, as customer service requirements evolve and technology advances, it becomes necessary to explore Outlook alternatives. These alternatives offer superior features and improved integration, which result in enhanced user experiences. They provide comprehensive tools such as ticketing systems, built-in live chat, social media support, and advanced analytics that cater to a wide array of customer service needs, significantly improving the management of customer service.
Meanwhile, the seamless integration with other customer service tools and platforms is another important aspect to consider. Outlook's limited integration options may cause bottlenecks and workflow inefficiencies. Exploring alternatives with robust features and extensive integration capabilities allows businesses to establish a comprehensive and efficient support system. This strategy can lead to increased productivity and a more effective customer support setup, ensuring that businesses keep pace with their evolving customer needs.
Common challenges users face with Outlook
Outlook is a trusted email management tool, but it also has its limitations. One challenge is managing multiple accounts within a single interface, creating difficulties in categorizing, prioritizing, and responding to messages. For example, a customer service team handling inquiries from different departments, brands, or purposes may struggle to keep their inboxes organized. These types of issues can be avoided with features such as LiveAgent's Universal Inbox and Multi-Agent Dashboard.
Syncing problems across devices is another issue. Changes made on one device may not be reflected on others, causing confusion and missed appointments. For instance, a user may update their calendar on their desktop computer, but the changes do not reflect on their mobile device.
Limited customization options within Outlook can also hinder workflow optimization. Users may struggle to tailor the platform's interface and features to their specific needs. As an example, automation rules or additional categorization fields may be necessary for customer service teams' productivity.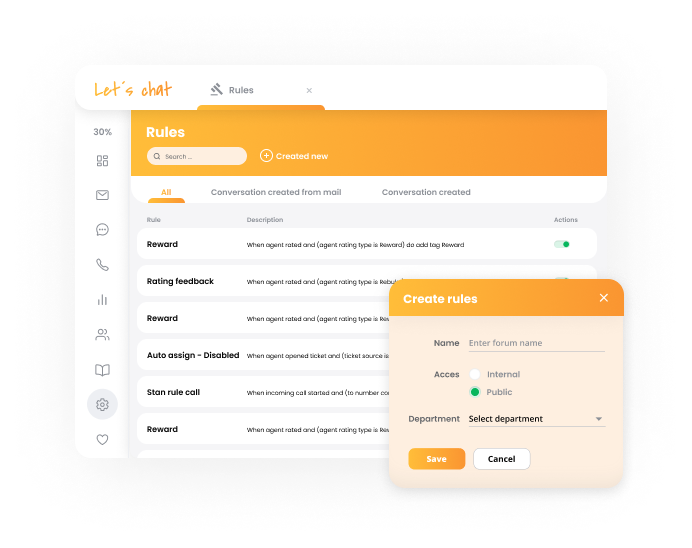 Finding the best Outlook alternative to suit your needs
Choosing the right email client is crucial for businesses and individuals, as it directly impacts communication efficiency, workflow, and overall productivity. While Outlook has been a popular choice, users may seek alternatives for various reasons, such as evolving customer service needs or the demand for additional features. LiveAgent, an all-in-one help desk platform, offers a comprehensive set of tools to effectively manage customer interactions and streamline support team workflows.
When selecting an email client, important considerations include seamless integration with existing tools, ease of use, advanced features tailored to specific needs, and reliable support from the software provider. Compatibility with different devices and platforms is also vital to ensure consistent communication experiences. Scalability is another factor to consider, as the chosen platform should adapt to growing customer interactions and business needs. Pricing and affordability, including any additional costs for extra features or users, should also be evaluated.
It's time to explore alternatives to Outlook and find a suitable email client or help desk platform that meets your evolving requirements. By assessing options like LiveAgent based on the mentioned criteria, you can discover the best alternative to deliver exceptional customer service and foster seamless collaboration within your organization.
Determine your priorities and requirements for an email client
When choosing an email client, it's crucial to consider your specific needs and evaluate potential solutions based on factors such as ease of use, compatibility with other tools, security, and cost. An intuitive and user-friendly interface can reduce the learning curve and increase productivity. Assess the platform's usability and take advantage of trial periods or demos to ensure a smooth customer experience.
Evaluate the compatibility of the email client with your existing and future tools. Seamless integration with project management tools, CRM software, and social media platforms can enhance your team's capabilities and streamline communication. Ensure that the email client supports the integration options you require for a unified communication system.
Security is of utmost importance when it comes to protecting sensitive data. Research the security measures offered by each email client, including encryption, 2-step verification, and privacy policies. Choosing a client with robust security measures will help maintain your organization's reputation and ensure the confidentiality of your communications.
Consider the cost of each email client while also evaluating the features and capabilities it offers. Look for any potential hidden costs, such as fees for extra storage, users, or premium features. Additionally, explore if there are tier-based pricing structures that provide affordable options for smaller businesses or startups without compromising necessary communication and organization tools.
Balance cost and functionality
When selecting an email client or help desk solution, finding the right balance between cost and functionality is crucial. To make an informed decision, start by understanding your organization's specific needs and identifying key features required for efficient communication and customer support. Consider integrations, automation, scalability, and customization options that align with your workflows.
Research different email client and helpdesk solutions, comparing their offerings and costs. Determine which features are essential and which ones you can forego without compromising the effectiveness of your communication system. Look for cost-saving opportunities, such as tiered pricing, flexible options, or discounts based on user count or annual billing.
Consider the long-term cost implications, including potential fees for adding users, storage, or premium features as your organization grows. Assessing future expenses helps evaluate the overall value of the platform. By carefully balancing cost and functionality, you can select an email client or help desk solution that meets your organization's needs while staying within budget, ultimately enhancing your customer communication and support strategies.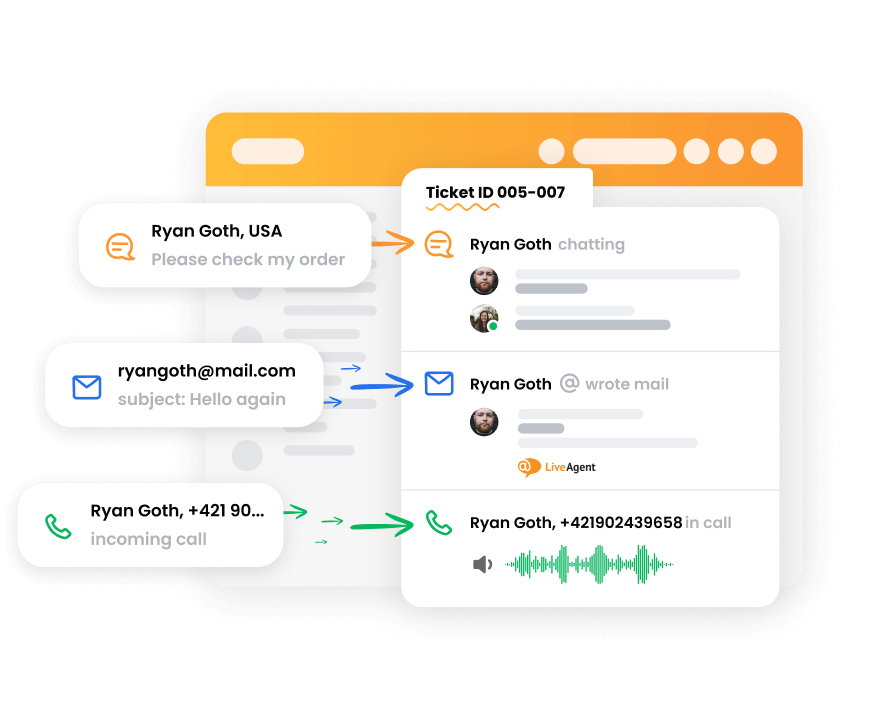 Analyze user reviews and testimonials
Analyzing customer reviews and testimonials can be particularly useful when looking for alternatives. These reviews offer firsthand perspectives on the usability, reliability, and features of different apps.
When reading these reviews, it's important to keep in mind that every user's experience is unique, and what works well for one may not work for another. However, a consensus of positive or negative reviews can help you determine if an application aligns with your specific needs.
Additionally, user reviews and testimonials can provide information on the customer support that each application offers, which is crucial in the event that you experience technical issues or have any questions.
Examine customer support and resources offered by Outlook competition
When searching for an Outlook alternative, it's important to examine the level of customer support and resources that each option provides. Having access to knowledgeable support teams and resources can make a significant difference in resolving technical issues and improving productivity.
LiveAgent is one alternative that offers 24/7 customer support through various channels, including live chat, email, and phone support. This provides users with the flexibility and convenience to resolve any issues at any time, regardless of business hours.
Another essential resource to consider is a knowledge base, where users can access tutorials and articles to resolve common issues and get guidance on specific issues. A well-organized knowledge base like that offered by LiveAgent can be invaluable for troubleshooting and solving problems independently, reducing response times and increasing productivity.
What are the key features to look for in an Outlook alternative?
When searching for an alternative to Microsoft Outlook, there are several key features to consider to improve email and communication management. One important feature to look for is a universal inbox that consolidates all your communication channels—email, chat, social media, and more.
Omnichannel support is another essential feature to consider, allowing you to communicate with clients or customers across different channels. This can help boost customer satisfaction and streamline communication management.
Another important feature to consider is a customer relationship management (CRM) system that helps track and manage interactions with customers. This feature can improve sales productivity, deepen customer relationships, and provide more personalized experiences.
The 15 best Outlook alternatives
1. LiveAgent
LiveAgent offers an adaptable and cost-conscious help desk platform that stands out as an ideal alternative to Outlook for various industries. With an impressive roster of over 180 features at its disposal, LiveAgent is designed for ease of use, catering to a spectrum of users from tech-savvy to less experienced. The software's user-friendly approach is supported by a commitment to providing exceptional customer support and ongoing development. Striking the right balance between a comprehensive feature set and cost-effectiveness, LiveAgent paves the way for a superior customer service experience.
Thinking of moving away from Outlook to an all-inclusive help desk solution? Transition to LiveAgent and explore its extensive suite of features, all tailored to meet your organization's unique needs.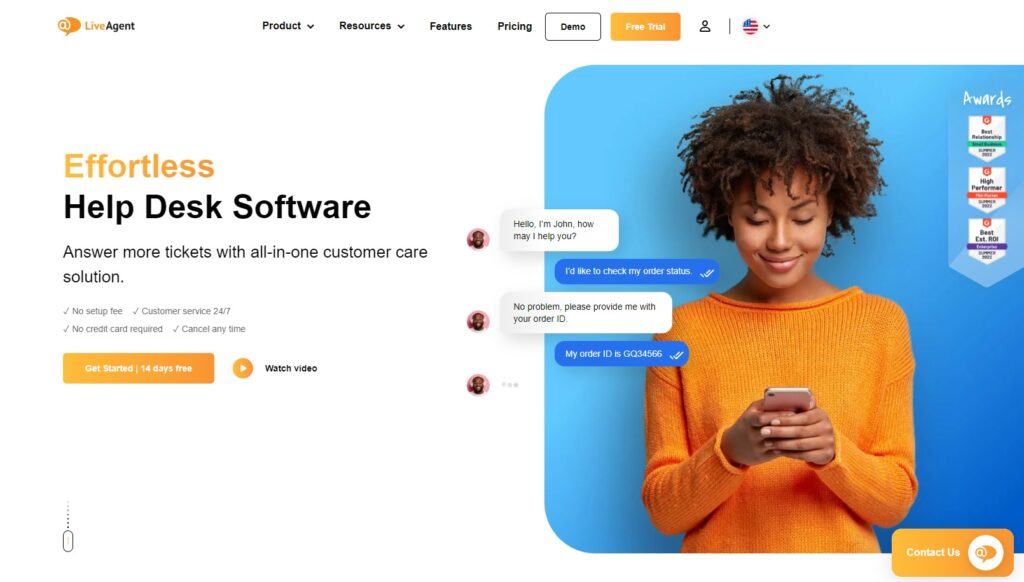 LiveAgent features
Omnichannel communication
Social media channels
Email ticketing
Extensive automation options
Customer relationship management (CRM)
Call center capabilities
Universal inbox
Knowledge management
Self-service portal
Team collaboration tools
Key integrations
LiveAgent's robust help desk platform seamlessly aligns with an impressive assortment of more than 200 third-party applications, providing a customized user experience. These remarkable integrations feature well-known brands such as Shopify, Woocommerce, Magento, Jira, Slack, Pipedrive, Zoiper, and Salesforce, all aimed at enhancing productivity and simplifying your workflow.