See your personal statistics, like how long have you been online, how many messages you have responded to, and a ton of other useful data. Benchmark yourself to others in your customer support.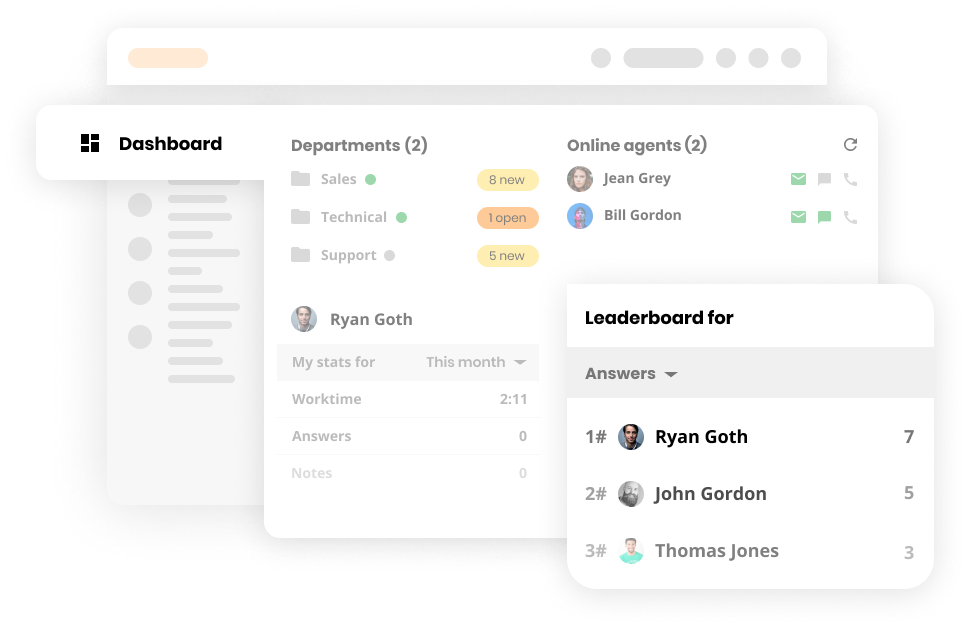 See who beats you in what metric and who is the highest ranking Agent logged in today. Reward your Agents based on these statistics, set internal goals, and see who's performing accordingly.
Display stats for (options):
Today
Yesterday
This week (Mon-Sun)
Last week (Mon-Sun)
Last 7 days
Last 30 days
Last 90 days
This month
Last month
This year
Last year
Anytime
Have a worldwide customer base?
Set up your chat, contact, or feedback widgets in over 30 different languages. Try it today for free. No credit card required.
Leaderboard for (options):
Levels
Badges
Worktime
Sales
Answers
Calls
Chat messages
Chats
Not ranked
Rewards
Negative reviews
Leaderboard examples