What is the omnichannel customer experience?
This type of customer experience ensures that your clients can communicate with you seamlessly throughout their customer journeys. Customer support, marketing, sales, and even physical stores need to be perfectly synced up to provide a consistent experience.
These days, providing a great mobile or tablet experience is not enough. Businesses need to strive to provide one unified experience if they want to stay relevant. That encompasses both online digital channels and offline channels. Your approach needs to be as diverse as your customer base.
The importance of omnichannel customer experience
Research suggests that up to 75% of customers think that in order to resolve their issues, they need multiple channels of communication. What can you take away from these findings? Modern consumers have many options to choose from at their fingertips and you need to accommodate most of them – if not all of them. The better experience you provide, the more loyal customers you will have.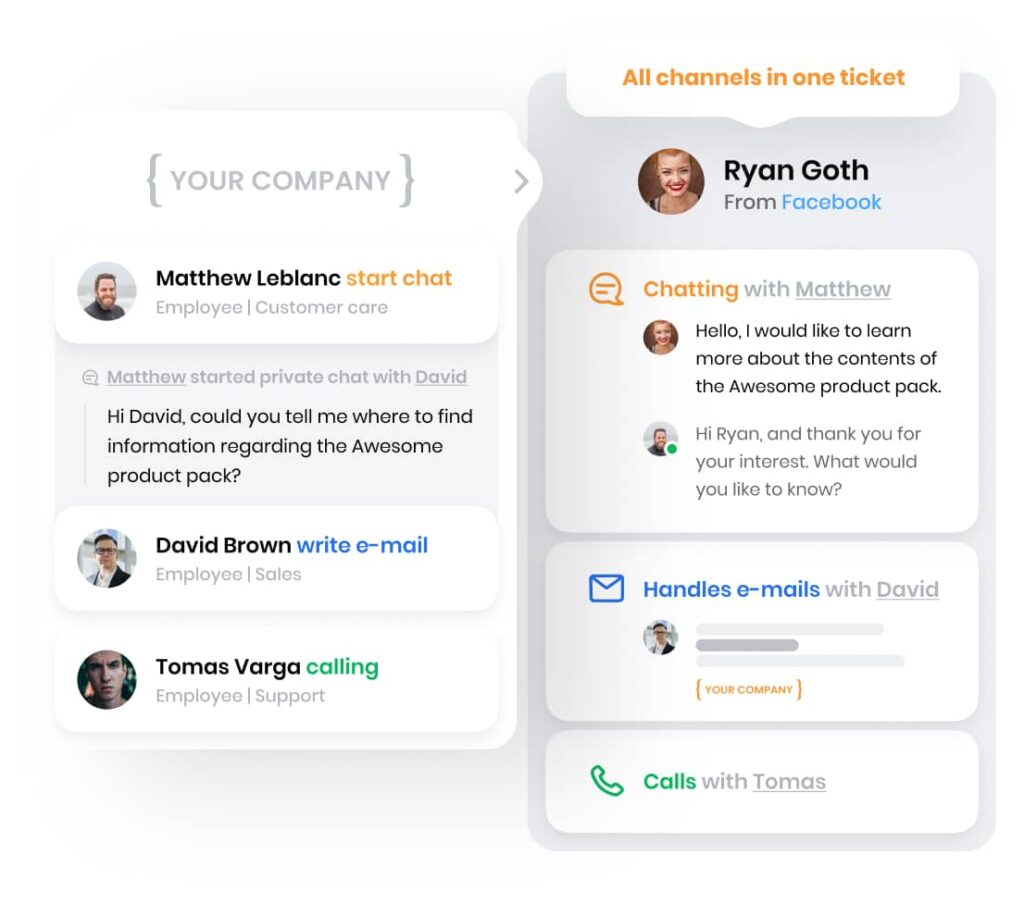 Examples of great omnichannel customer experience
Disney
You may think that planning a holiday for your family can hardly be an omnichannel customer experience. But nothing is further from the truth. Starting with Disney's robust and responsive website, through a trip-planning site (that works on mobile devices without any issues), and their tools to maximize your experience, they provide an all-encompassing omnichannel experience.
Disney even added tools like My Disney Experience which helps you plan your entire trip and Magic Band Program which offers acts as your room key, photo storage device, and food ordering pool.
It is safe to say that Disney really puts emphasis on providing an engaging and truly excellent customer experience to their customers.
Starbucks
Starbucks reward app can be considered one of the best omnichannel experiences. You can manage your discounts, rewards, and points like with any other program. However, Starbucks takes its omnichannel experience to another level by allowing you to check and reload your card using all the channels like mobile, website, and even their brick-and-mortar store. Any changes to your card and to your profile are updated in real-time and across all the channels.
Sephora
This is another example of how omnichannel customer experience helps businesses grow. Customers can use in-store tablets to access their accounts while shopping via Sephora's mobile apps. This account is an experience in itself as it allows the shoppers to virtually look up details of any product and even try them on via digital software.
Furthermore, customers can use their accounts to book a complimentary makeover in-store or attend various beauty-related workshops.
All this helps Sephora to lead its customers down the sales funnel and ultimately make a purchase.
Benefits of omnichannel customer experience
In the modern business world, an omnichannel strategy is quickly becoming a standard. There are a number of advantages both you and your customers can expect if it is implemented properly. Let's have a look at some of them:
improved engagement – Offering the customers multiple ways to communicate with you keeps them more engaged and interested in your brand. They find it easier to contact you if any issues arise. From a business perspective, when your customers are engaged, you can advertise to them more successfully.
better customer retention – Providing an all-encompassing and high-quality experience for your clientele can significantly reduce customer churn.
catering to more diverse audiences – Having multiple modes of communication allows your business to cater to a wide variety of customers. Now you can branch out and reach all those groups that previously weren't able to engage with you.
increased customer trust – There is no denying that customers are more likely to do business with brands they trust. Having an omnichannel presence allows you to clearly define your brand identity. The key is to uphold this identity across all the channels you use. It not only makes you more trustworthy but also allows you to deliver targeted ads.
improved quality of customer data – Data gathered along various touchpoints provide you with more diverse and accurate customer insights. High-quality and relevant data will help you make data-driven decisions for your business.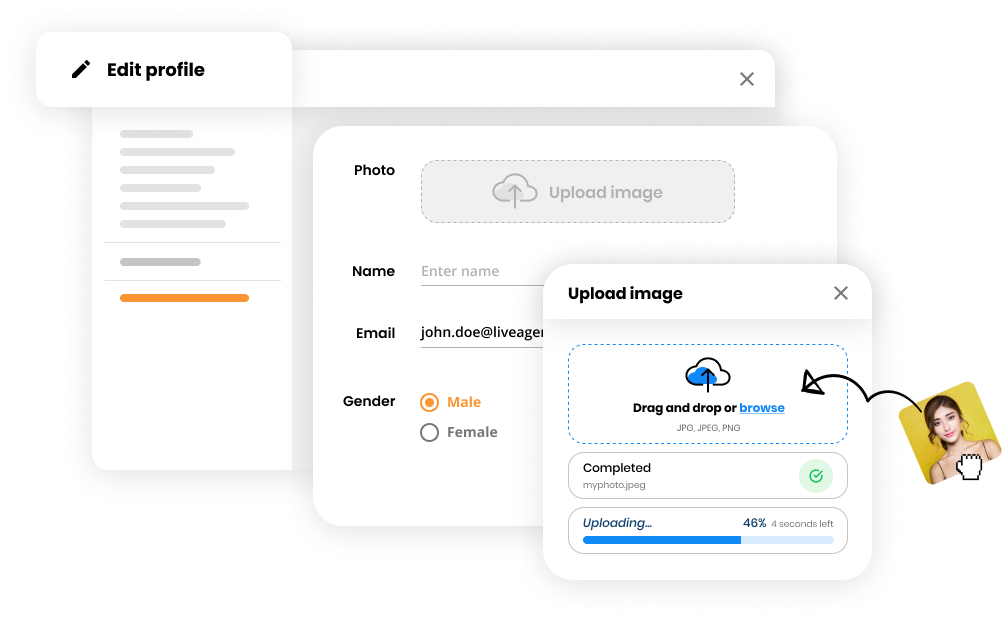 Tips to provide an omnichannel customer experience
Now, that you understand some of the benefits that omnichannel customer experience provides, you are maybe looking into developing one yourself.
Below are some tips you can use to provide an excellent omnichannel customer experience.
Know your audience
The most important factor when designing an experience for your customers is that you need to deliver a service or a product they want and need. Next, you need to know how they want it delivered, and when.
Start by researching your customer base and developing a buyer persona. Do your clients prefer to interact with you via email, phone calls, or social media? Identify the channels that your customers use most often. If you have a wider audience, you need to make sure that all the customer interactions are satisfactory and fulfill the customer expectations.
Map the customer journey
No two customers are the same. The same goes for their purchasing journeys. Analyze your conversion data to understand how your customers engage with your brand and what path leads them to convert.
Once you understand how they interact with your business, begin to identify where you can implement an omnichannel experience. Do your customers abandon your website after they can't find what they are looking for? Maybe consider implementing an online chat button. Tweaks like this can significantly enhance customer satisfaction levels.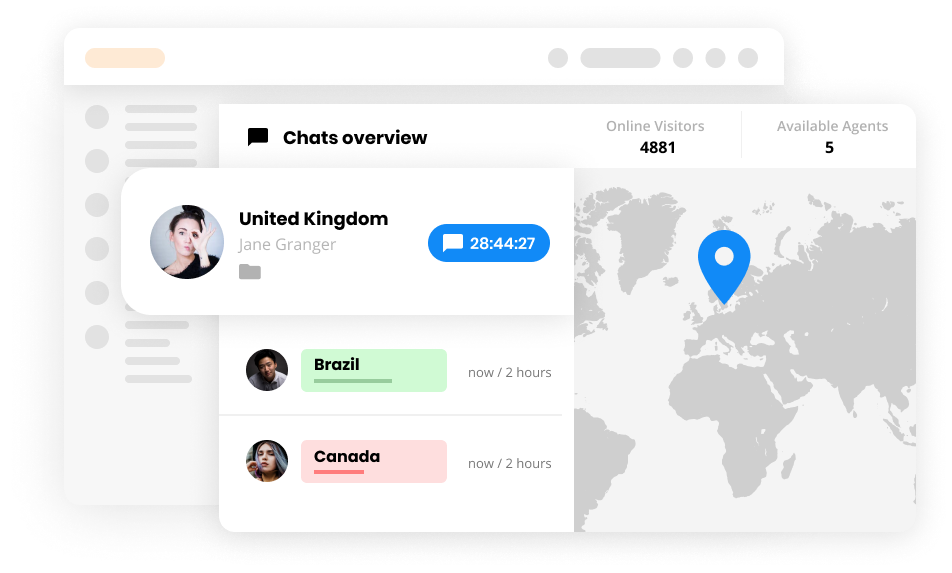 Employ right solutions
Once you understand the customer journeys, it's time to optimize their experience. Don't be afraid to use automation and AI to streamline your processes. Use the tools available to you to provide the best experience within your allocated budget.
Utilize omnichannel customer support
The customer experience should be your priority throughout the sales process and after. Omnichannel customer service allows you to support clients through various communication channels and therefore provide them with a consistent and smooth customer experience.
This includes self-service options, social media, email, call center, and live chat options. Luckily, there are tools that facilitate all of this. LiveAgent, for example, allows you to provide a truly omnichannel customer experience. All the customer interactions are converted into tickets that your agents manage via one convenient dashboard. This allows them to provide quick and efficient customer service every step of the way.
Encourage customer feedback
Even though metrics and statistics can tell you a lot about who your customers are, nothing can beat honest and constructive feedback. Encourage your customers to let you know about their experiences. You can do this by follow-up emails, phone calls, social media messages, and many more. The limit is your creativity.
Obviously, you can't make each customer happy all the time. But this way, you may be able to identify certain trends and common themes.
If you really listen to your customers' feedback and then act on it, your clients will notice.
Omnichannel provides a consistent customer experience
LiveAgent is a fully-featured customer engagement software that allows you to focus on fostering customer relationships.
Frequently

asked questions
Why is omnichannel customer experience important?
Providing excellent and seamless experiences is imperative for your business to grow. Allowing your customers to interact with you via multiple communication channels promotes customer loyalty and reduces customer churn. Furthermore, when customers can interact with you through their favorite method of communication, they are more likely to recommend you to their social circles.
How does omnichannel improve customer experience?
Customers that are able to seamlessly contact you at any time via their preferred method feel more engaged and connected to the brand. Furthermore, allowing them to resolve their issues without the need to repeat themselves over and over again greatly reduces their frustration. Modern clients like to have everything in one place every time they need to reach out. The omnichannel approach does just that.
How is omnichannel customer experience measured?
There are various analytics and metrics that you can take a look at. From customer service metrics to conversion rate analysis, you can track the customer experience in many different ways. However, the most reliable way to measure the omnichannel customer experience is to simply talk to your clients. Ask them for feedback, send them a survey, encourage them to share their opinions. The more your customers feel heard and understood, the more likely they are to do more business with you in the future.
Expert note
Omnichannel customer experience ensures seamless communication across all channels, providing a personalized and consistent experience. It improves customer satisfaction and loyalty while reducing churn.

Andrej Saxon
Sales manager