A customer portal is a self-service option, which provides customers a single point of access to company/product information. Basic customer portals do not require a customer login and may offer only general information available to anyone, such as; knowledge base articles, a FAQ page, video tutorials, etc. However, more advanced portals accessed via username and password are more secure and enable businesses to share private, account-specific information with their customers.
For consumers, a customer portal allows them to get information and solve product/service issues on their own at any time. Overall, it is a cost-effective way to support customers, even when support agents are not available.
The rise of customer portals and self-service
Nowadays the consumers have become more self-reliant and prefer searching for information online before calling for support. As a result, the demand for self-service portals has dramatically risen in recent years. Below are some of the latest statistics proving that:
Knowledge bases and FAQs are the most frequently used self-service options available today. (Forrester)
90% of global consumers expect brands and organizations to offer an online portal for self-service. (Microsoft) 
98% of consumers have tried a self-service solution, including searching for a company FAQ section, help center, or other online resources. (Dimensional Research)
60% of the U.S consumers say that their go-to channel for simple customer support inquiries is a digital self-service tool. (American Express)
86% of B2B executives prefer using self-service tools for reordering rather than talking to a sales representative. (McKinsey)
Business benefits of a customer self-service portal
Improved customer satisfaction
Customer portals offer a seamless self-service and support experience by providing complete 24/7 access to relevant, up-to-date information. Therefore, customers can find answers on their own, at times personally convenient for them. As a result, it significantly improves customer satisfaction.
Increased customer engagement
Companies can effectively increase customer engagement by creating a simple community forum. The forum allows them to discuss solutions, possible troubleshooting steps, share feedback, ideas, and suggestions. In addition, support portals provide them with a greater sense of involvement, increased engagement, and empowerment.
Reduced support agent workload 
Customer self-service portals can also reduce agent workload. For example, since customers can look up the ticket status, agents do not have to spend time answering questions such as: "What's the status of my request?". Instead, they can focus their efforts and attention on addressing more complicated queries instead of handling minor, repetitive issues.
Lowered customer support costs
Implementing a help desk portal requires an investment. However, it pays off in the long run as it lowers customer support costs for businesses. This way, customers can be in touch with a company 24/7. Thus, there is no need to allocate additional resources to extend working hours or hire more support employees.
Reduced support volumes
Well-designed, easy-to-navigate customer portal has a solid knowledge base, FAQ section, and a well-connected community forum. With these, businesses can reduce the overall number of incoming customer support requests because customers will find the answers to their questions and resolve simple issues by themselves.
Fundamental customer self-service portal elements
Knowledge base 
A knowledge base is a library, which stores all relevant information about company products/services. With a knowledge base system, businesses can create and organize the content into an easily searchable series of articles, such as getting started guides, how-to articles, troubleshooting tips, and other helpful/valuable information. Furthermore, most portals have a search bar at the top for easy navigation across the content.
LiveAgent's knowledge base software offers a streamlined solution for managing information, allowing businesses to optimize their personnel resources while providing customers with fast and efficient access to the information they need.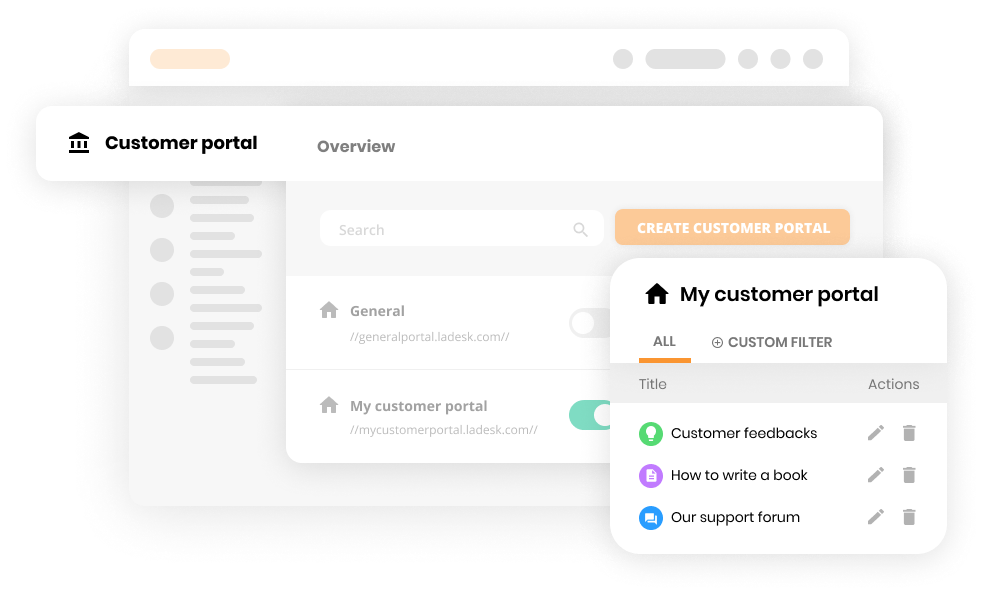 FAQ
FAQ or, in other words, frequently asked questions is a section where you address the most common concerns, questions, and objections that customers might have, for instance, regarding company products, services, and policies. FAQs can also include links to the relevant articles in the knowledge base, blog posts, or video tutorials.
Video tutorials
69% of users prefer watching videos to learn about a product or service since they find video tutorials easier to understand, quicker to consume, and more engaging. Therefore, it is essential to create comprehensive, video-based self-service.
Knowledge Base / Customer Portal Demo | LiveAgent | Live Agent05:07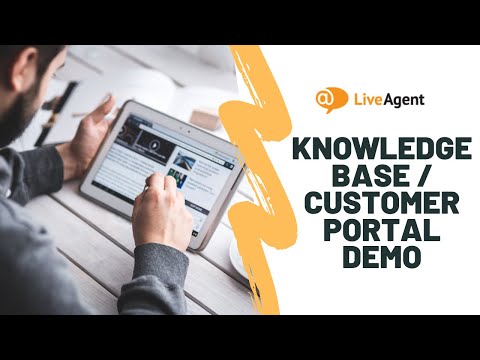 Live Agent
Community forums
Community forums are an essential element of a self-service portal. They enable customers to interact/help each other, ask and answer each other questions, and share knowledge/insights. Moreover, agents can easily monitor these interactions and step in when necessary to offer assistance.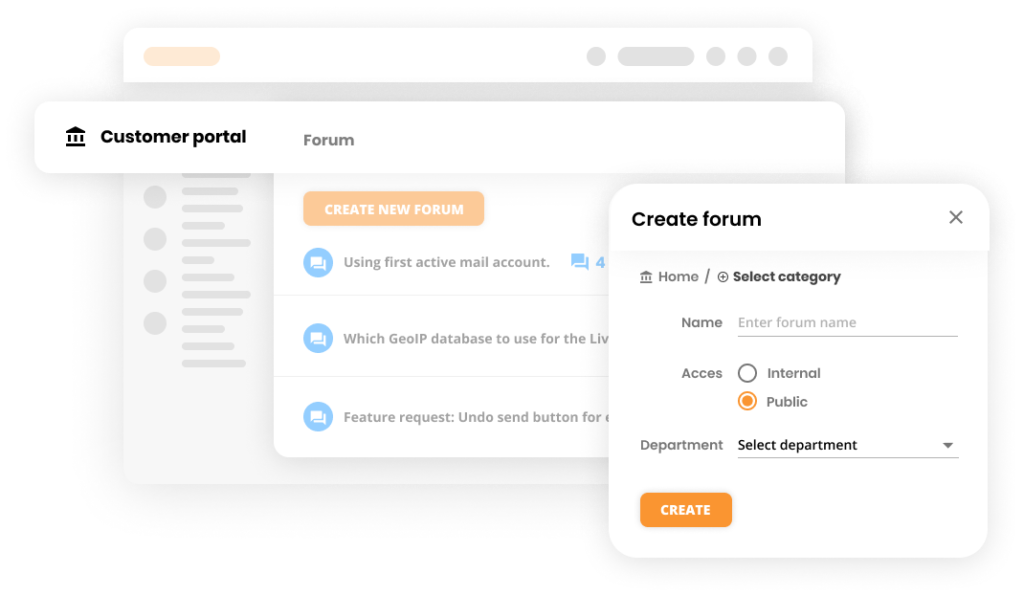 Feedback and suggestions
The feedback and suggestions feature allows businesses to collect customer feedback and encourages customers to send their suggestions for future product/service improvements. Moreover, customers can vote for existing proposals as well as track the progress of their implementation.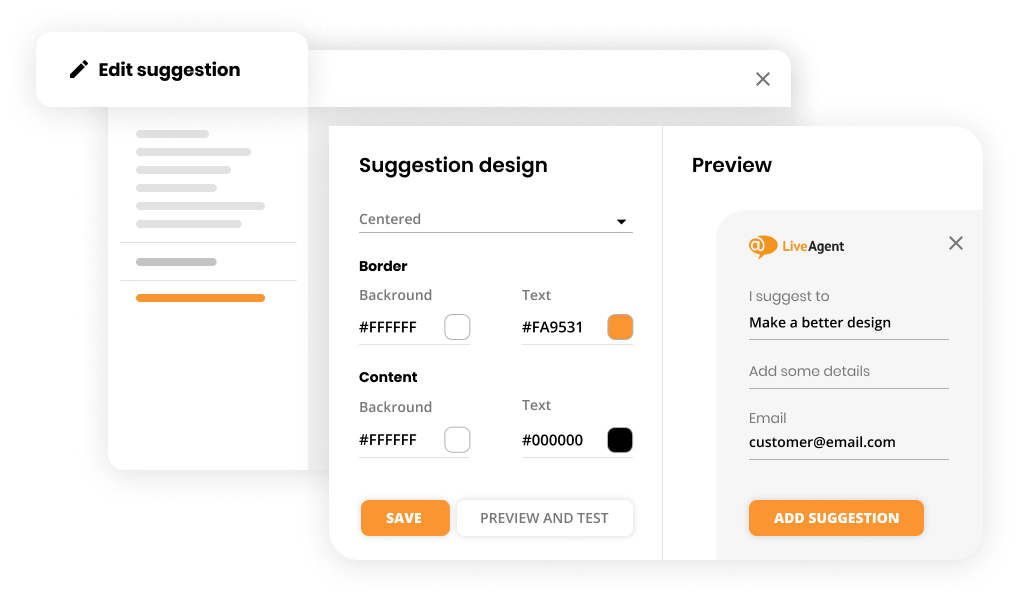 Ticket submission
If all else fails, customers are still able to reach out by submitting a support request. With that option, customers can manage their expectations by viewing the status of their tickets at any time.
Discover on your own
LiveAgent is a feature-rich help desk solution that also includes a comprehensive customer portal. If you would like to learn more, take a look at the video below.
LiveAgent 2021 | Better Customer Service Starts Today | Live Agent01:12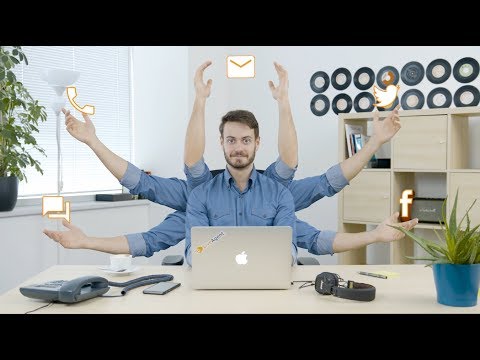 Live Agent
Try out LiveAgent for FREE
Handle all customer inquiries from one interface. Start improving your customer service with a 14-day free trial right away!
Frequently

asked questions
How can a customer portal lower your company's costs?
Implementing a helpdesk portal requires a certain investment. But, it pays off in the long run as it helps to lower customer support costs for business. This way, customers can be in touch with a company out-of-hours. Thus, there is no need to allocate additional resources to extend working hours or hire more support employees.
What is a Knowledgebase?
A Knowledge Base is a collection of content containing all the relevant information about a company's products/services. It is usually organized into an easily searchable series of articles. Those could include getting started guides, how-to articles, troubleshooting tips, and any other helpful/valuable information.
How can you increase customer engagement?
Customer engagement can increase by creating a community forum where customers can share. For instance, discuss solutions, possible troubleshooting steps, and share their feedback, ideas, and suggestions.