What is sales automation?
Sales automation uses a system, which allows you to reduce repetitive sales tasks/processes. As a result, your team has more time to focus on closing more sales. 
What sales tasks/processes can you automate?
Email follow-up messages
Sales onboarding 
Payment/invoice reminders 
What are the benefits of sales automation?
The benefits of sales automation include:
Improved productivity
To have a successful business, you need to manage your time effectively and efficiently. This comes down to your employees' daily tasks and workflows. Sales automation allows you to achieve more during normal business hours since the repetitive tasks are automated. 
Controlled workflows
Controlled workflows allow your business to create a successful lead nurturing process. Moreover, they ensure each lead prospect/customer goes through the proper sales funnel process. Automating specific workflows allows you to provide a quality sales experience with the product/service for each prospect, which helps your business achieve set KPIs. 
Brand consistency
Repetitive sales tasks such as follow-up emails can be tedious and tiring. What happens a lot of times is that over time we might not deliver the same quality message. As we all know, monotone messages can harm your business long term. However, you should provide a consistent message about your brand image. If you present a different brand image to each client, it can be confusing and harm your brand. Thus, sales email automation can be a great way to present your brand consistently, so the customers perceive and remember you from an angle your brand is trying to portrait. 
Efficient use of resources
Sales automation support improves productivity without the need to hire additional employees. Thus, you can efficiently use the extra resources to enhance your product/service furthermore. Unfortunately, many businesses don't use their resources efficiently, especially when they are doing great. Remember, your business can always use those resources in worse times, or you can use them to nurture your brand even more.
Easy onboarding process
Sales automated processes can bring your new hires up to speed effectively. Automated and controlled workflows/tasks, such as pre-written emails/messages, allow new hires to understand the quality of the brand portraits.
Increased revenue
As a final benefit, streamlined workflows and automated tasks equal higher revenue since your team is more efficient and you have an automated sales funnel in place.
Bonus tip
Automation is a great way to improve your sales department's daily workflow and productivity. However, too much automation can be contra-productive. If your business tries to automate most tasks, the messages can become robotic and impersonal, which customers can spot almost right away. As a result, it can reduce conversion rates and even harm your brand's reputation. However, if you can smartly integrate automation into your sales funnel process, you can elevate your business to the next level. The key is to make sure you add small personal touches, such as the customer's name.
How can LiveAgent automate some of your sales processes?
Email templates
Email templates is a feature inside LiveAgent, which allows you to create universal emails suitable for all your contacts., such as a forgotten password or a sales follow-up email. What's more, LiveAgent allows you to use automation email rules and personalize them according to your CRM information. Moreover, agents can easily edit emails since there is a built-in WYSIWYG editor, or you can also format emails in HTML if you prefer to do so.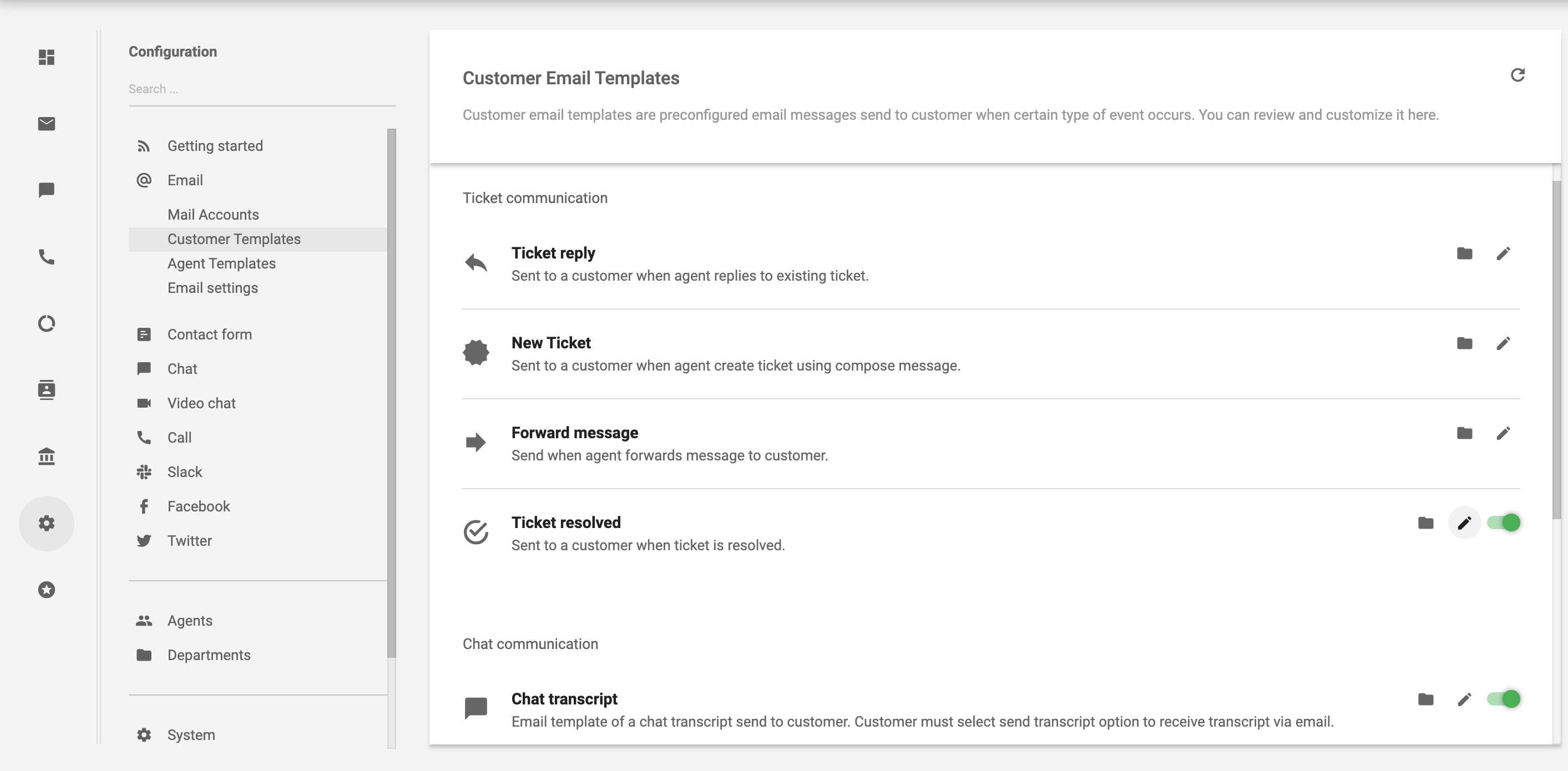 Do you need help with email template creation? Check out our free sales email template ideas. 
Rules
The rules automate workflow through SLA, time, and action rules. LiveAgent provides this feature to allow your agents to focus on more pressing tasks throughout the day. 
Sales automation example
The rules allow you to automate the email templates you have created. For instance, if you would like to send sales follow-up emails at a specific time, you do it by setting a time rule in LiveAgent. 
CRM
CRM is an abbreviation for customer relationship management. LiveAgent offers CRM integrations for improved customer service and sales communication. Since all the customer data is in one place, it is easy to communicate and automate tedious processes. For instance, when creating sales follow-up email templates, you can easily personalize the messages by adding a customer name.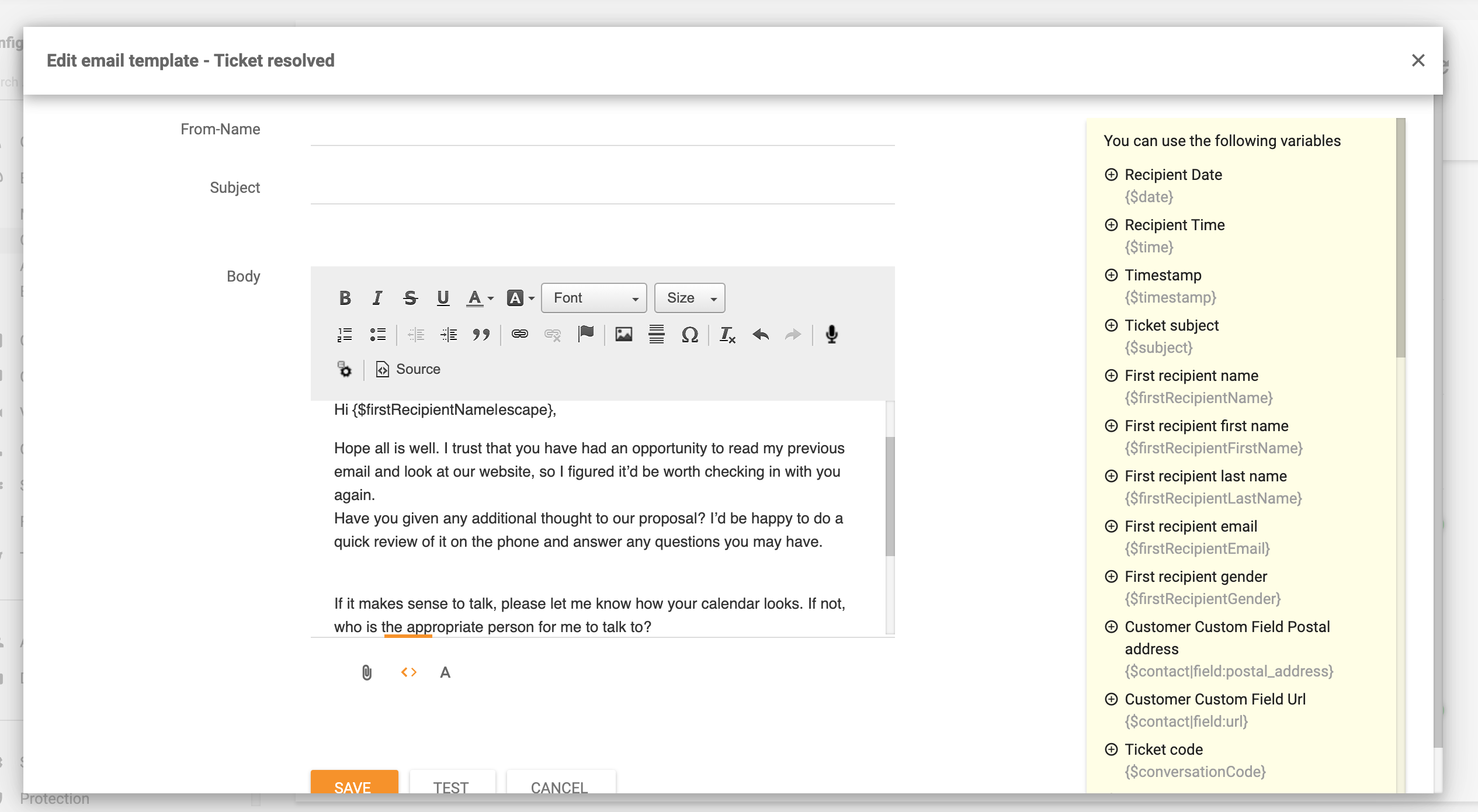 Don't know LiveAgent?
LiveAgent is a feature-rich help desk solution that tracks, automates, and reports. The system gathers all incoming communication into one interface, so the employees do not have to switch between media platforms to answer all inquiries. It transfers customer inquiries from media such as email, Instagram, Facebook, Viber, forum, and more. Moreover, it provides customer service automation features, such as automated ticket distribution, IVR, or automatic callback. 
LiveAgent Product Tour | Live Agent02:25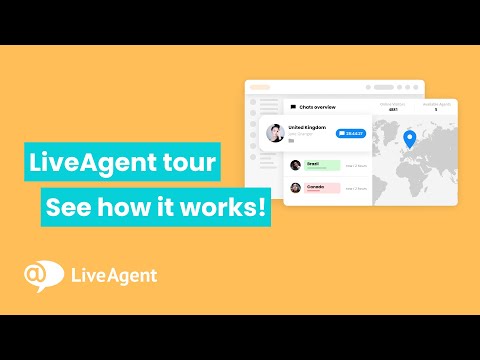 Live Agent
Ready to try LiveAgent?
Try out LiveAgent for free and take your customer service and sales to the next level.