Customer service has evolved a lot since using only emails to communicate. Nowadays, businesses have to cover multiple communication channels to make the customers choose them over competitors. However, there are more customer service aspects your business should be aware of these days.
We have created this piece of content to display the important principles of good customer service. These principles are the pillars of customer service theory. We have chosen the most relevant and applicable aspects. Thus, you can immediately put the customer service theory into practice and make both your agents and customers happy.
What are the benefits of good customer service?
Better customer experience
Increased revenue
Improved brand image 
What are the principles of good customer service?
Every customer-centric business should have a clear philosophy of service. We have compiled a list of principles and good practices you can follow to up your customer service game.
1. Speed
An essential factor of good customer service is speed or, in other words, agents' response times. People do not like to wait around in queues. If the customer service is slow and the waiting queue is too long, the customer is more likely to get the goods/services from your competitors. 
There are a couple of factors that influence the speed of customer service;
Customer service agent's skills
Customer service representative's skills are the prerequisites for satisfied customers. If the agent does not possess specific skills, it can decline your customer service's quality and speed. Understandably, new agents or agents in training spend more time dealing with customer inquiries. However, if your senior customer agent struggles to provide speedy assistance, there's room for concern. The best way to prevent such a situation is to write down the must-have hard and soft skills your company is looking for in an agent before hiring.
Customer service tools
Another factor that can significantly influence your customer service professionals' workflow and overall speed is the actual tools they work with. Your company can hire the best agent with relevant hard and soft skills, but it will not matter unless you do not provide the right tools. Old or inconvenient tools slow down even the best agents. 
Since many companies need to cover customer service on multiple channels, switching between platforms often disrupt the agents' workflow. Dealing with various communication channels can be chaotic and can lead to slow responses or no responses at all! Your company should provide a tool that combines all the communication channels in one interface to prevent this. Help desk software is a stellar customer service solution that can elevate your business right away. It combines live chat, social media, email, calls, and more! Your agents can have a steady and organized workflow, and your customers will have their issues resolved in no time. 
LiveAgent 2021 | Better Customer Service Starts Today | Live Agent01:12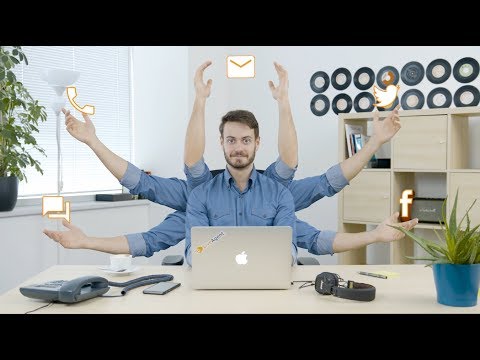 Live Agent
Employee motivation
And last but certainly not least, the third factor is employee motivation. The phrase: "Happy employees equal happy customers" does not lie. The employer should be able to motivate their employees accordingly. Motivated agents are happier, more engaged, and productive in work, which are all qualities that the employer should strive for. 
So, how can you motivate your customer service agents? 
For starters, acknowledge that all agents are different individuals with various backgrounds. Thus, all of them can provide solid input/feedback. Listening to your employees is a crucial part of motivation. It lets the agents know you care about their feedback. Moreover, your business should have a proper internal rewarding system that enables your business to reach its goals while at the same time motivating agents to strive for better performance. Overall, employee motivation plays a huge role in agent productivity and can ultimately level up your business.
2. Honesty
One central principle for good customer service is the company's honesty.  We are all people, and mistakes happen. However, lying to customers about certain aspects or not being transparent about specific issues can lead to a downward spiral for your company. Your brand reputation will take a big hit once the customer realizes that your brand did not fulfill its promises. Ensure you always tell the truth even if it's not convenient or easy. Be honest, but make sure your agents express that your brand is working on the issue or perhaps that you will consider the customer issue in the future. This approach is worth it. Do not lose your business because of your lies.
3. Accessibility
We have established that the speed and transparency of your customer service play an essential role in excellent service. These two principles are necessary, but your clients will most probably choose a competitor over you if your business only operates for a limited amount of time. Let's take a look at things that can improve your customer accessibility.
Once again, the tools your agents use can cripple your customer service accessibility. For instance, if your agents have to split time between different platforms, they are essentially blocking their accessibility. Help desk solutions turn all the customer inquiries into tickets via a universal inbox and allow your agents to deal with more issues efficiently and effectively. Moreover, if your customers require 24/7 customer service, you need to consider your budget. If your budget does not allow you to employ more agents, consider self-service channels. There's no shame in it — these days, a lot of customers prefer self-service options. 
In fact, according to the research from Statista, almost 88% of US customers expect to find self-service portals on businesses' websites.
The customer portal consists of a knowledge base, forum, customer feedback boxes, and a history of past customer inquiries. These components allow your clients to search for needed information. In-depth knowledge-based articles with relevant information, such as product details, can help customers with their issues without waiting for an agent's response. Customers can also start a discussion in the forum to get help from one another. The best part? The customer portal content is visible to everyone, but to engage in a forum, write feedback, or check past tickets, users need to be logged in. 
To sum it up, to provide superior customer service, you need to be fast, honest, and accessible. 
Would you like to learn more about customer service theory?
Check out the articles about customer psychology, customer segmentation, and customer-centric culture to gain more knowledge.
How can you measure customer satisfaction levels?
A good way to measure aspects of customer satisfaction is by customer service KPIs. KPI is an abbreviation that stands for a key performance indicator. 
Here are the 4 must-have customer satisfaction metrics to measure;
Net Promoter Score 
Customer Effort Score 
Customer Satisfaction Score 
Customer Churn Rate 
Want to learn more? Check out our article on the top 20 customer metrics to measure.
Don't know LiveAgent?
Customer service quality stems from the tools your company provides to your agents. Such tools enable your agents to provide stellar customer service experiences, improve customer relationships, gain a loyal customer following. 
LiveAgent is a help desk solution that combines multiple channels, such as social media (SoMe), email, live chat, calls into one interface. Moreover, it provides over 180 features and 130+integrations. To learn more, check out the video below.
Put the customer service theory into practice with a 30-day free trial from LiveAgent and start improving immediately.
LiveAgent Product Tour | Live Agent02:25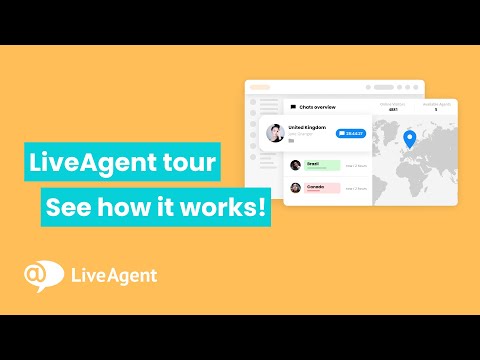 Live Agent
Frequently Asked Questions
What are the benefits of good customer service?

What are the essential principles of good customer service?

The essential principles of good customer service include speed, honesty (transparency), and accessibility.

What are the 4 must-have customer satisfaction metrics to measure?

4 must-have metrics of customer satisfaction are Net Promoter Score, Customer Effort Score, Customer Satisfaction Score, and Customer Churn Rate.